Government
Regulated Data
Meticulous safeguarding of data. Ensuring top-level security while maintaining data integrity. Providing versatile solutions for every scenario.
Defense
Government Contractors
Securing mission-critical information with state-of-the-art encryption. Facilitating secure collaborations while adhering to stringent government standards.
Healthcare
Health & PII
Ensuring the highest standards of privacy and integrity for personal health information. Paving the path for secure health data transactions.
Financial Services
Banking & Finance
Strengthening financial security with robust encryption. Empowering seamless and secure financial transactions in an increasingly digital world.Read our whitepaper
Pricing
Pricing plans for secure file sharing
Select a cost effective plan in your desired region with top-notch features for safeguarding your data, ensuring regulatory compliance, and boosting operational efficiency.
Product brochures, case studies, and whitepapers
Resources
Secure and Compliant
ITAR compliant file sharing
Our solution offers seamless and secure file sharing that complies with ITAR regulations. We ensure data integrity and secure transmission for all your sensitive files.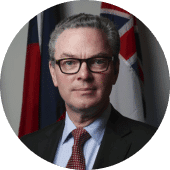 We understand the stringent requirements of ITAR and have developed our solution to ensure your data is fully compliant and secure. Our technology helps to avoid non-compliance penalties and breaches.
Secure file sharing. Share sensitive files with confidence, knowing they're protected by industry-leading cybersecurity measures.
ITAR Compliance. Ensure your organization's compliance with ITAR regulations. Avoid potential penalties and safeguard your data.
Cloud storage. Our secure cloud storage solution protects your files and ensures data availability at all times.
Regardless of your organization's size, our solution is designed to meet your specific needs. We ensure seamless integration with your existing systems for a smooth transition.
Secure your data with us.
Partner with us and experience secure and compliant file sharing. Contact us today to learn how our cybersecurity solutions can help protect your organization.
CMMC compliance in a box
Our encrypted file sharing solution offers a wide array of features designed specifically to meet CMMC compliance while ensuring optimum data protection.
Seamless Data Protection.

Our encrypted file sharing solution prioritizes the safeguarding of controlled unclassified information (CUI) per the guidelines outlined in CMMC Level 3, ensuring the confidentiality and integrity of your data during every phase of interaction.

Multi-factor Authentication.

To maintain CMMC compliance, our solution integrates a robust multi-factor authentication system. This enhances the protection of user accounts, minimizing the risk of unauthorized access and potential data breaches.

Continuous Monitoring.

Consistent with CMMC's proactive stance, we employ continuous monitoring of system configurations and user activities. This facilitates the early detection and timely mitigation of potential vulnerabilities and threats.

Risk Management.

Our solution integrates a dynamic risk management framework, aiding in the identification, assessment, and mitigation of risks. This is in line with CMMC's requirement for proactive risk management, ensuring your data is consistently safe.

US-Based Personnel.

Our GovCloud system is fully serviced and maintained by a team of experts based exclusively in the United States. This guarantees a high level of data sovereignty compliance and provides an added layer of trust for our users.

Secure Auditing and Reporting.

We offer comprehensive audit trails and secure reporting, both integral to CMMC's commitment to accountability and transparency. These capabilities enable you to easily review system activity and demonstrate compliance during audits.
Trusted by world class companies
We provide top-tier cybersecurity solutions, prioritizing secure data encryption for businesses of all sizes. Our trusted services meet the needs of global firms, ensuring their sensitive information stays protected.

"NJR Partners provides a fiduciary advisory service to endowments, foundations, families and investment professionals. We regularly need to permit trusted parties to view or download a sensitive document. Cocoon Data provides us with the control to do this simply while providing a detailed audit trail for compliance."



Our industries
Our broad spectrum of clients extends across diverse sectors. From the robust banking industry to the sensitive healthcare sector, and the secure military field, we tackle unique data protection challenges.
We ensure financial data security, safeguard healthcare records, and protect confidential military information. Our expertise enables us to deliver tailored solutions, maintaining trust and ensuring data integrity across all industries we serve.
Frequently asked questions